Choosing an SEO company to work with can be very difficult for many businesses. There's many companies to choose from and many will cater to different budgets. The trick is making sure what you're paying for will actually have a return and you won't get burned. We've all heard horror stories of terrible marketing agencies giving customers the run around and never delivering what they promised. So what should a business look for when they have a limited budget, but know they need search engine optimization?
Being Promised Links
Many SEO companies have gone away from this sales pitch, mostly because it's not as relevant as it once was. Years ago the idea was to build as many new links to the site as fast as you could. The more relevant the links the better, but wasn't necessarily a must for some companies. This resulted with many sites having thousands of low, poor quality links pointing to their site. Once Google adapted to these tactics they began issuing penalties to sites that had too many poor quality links. No more rankings, which means no more traffic.
When an SEO company promises you a certain number of back links each month, tell them good-bye. The firm may be able to bring you 5,10, or 20 new links each week, but these links are not going to add any value to the site. In fact they could be hurting the site. If they are truly building quality links to your site then they won't be able to give you a precise number of links they can add. They may tell you they can provide a range of new links, but an honest marketer will be straight-forward in telling you there's nothing guaranteed.
Note: It's always best if they mention 'quality over quantity'. They should understand the difference between a good and poor quality back link.
Being Promised Position 1 Rankings
If anyone tells you they can guarantee your site position one, hang up or delete that email immediately. Only the search engines can guarantee you the first position. Not saying they can't get you to the first position, but if they guarantee it in an unreasonable amount of time don't trust them. Getting to position one for any term, competitive or not, is going to take time. Don't get sold on unrealistic goals.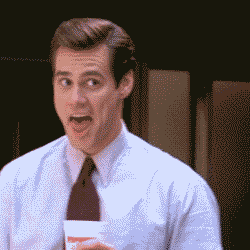 Buying Links
The company guarantee you any links, however it's good to know how they are getting them. A company may not give you the most direct answer when they mention link building, however if buying links comes up, stay away from them. Google clearly states that purchasing back links to influence rankings is strictly prohibited. Currently the search engine doesn't have a specific punishment for sites that purchase links, but don't be surprised if they fine tune a suspension soon.
No Reporting
Make sure the company you decide to work with is providing detailed reports on progress. This should include ranking changes, fixes to the site, organic traffic changes, and even new content or links that were created for the site. Companies that do not provide weekly or monthly reports are some to stay away from. SEO marketers should be very transparent with their reports, being honest with what is happening with the campaign. If they do not wish to share that information with you that should be a red flag.
Share & Rate This Post