For many businesses they understand the importance of pay per click (PPC), but can be reluctant to dive in right away. Companies understand they need to be showing up at the top of the search results to steal consumers from the competition.
So how can PPC help your business?
Immediate Results
One of the biggest reasons businesses decide to jump into PPC advertising is because of the quick results. Unlike search engine optimization (SEO), which takes time to see results, pay per click allows for sites to be listed in the top position immediately. Of course you'll have to pay for this position, however for many businesses being listed on the top is a game changer. Depending on the keywords you select getting in this top position can be expensive, however with some keyword research businesses can find long tail opportunities that are cheaper.  
Reach Target Audiences
Does your business sell a specific product or service to a select consumer? When set up properly a pay per click campaign's ads will only show to the users you select. This means choosing specific regions, age group, sex, etc. to where your ads show. To state the obvious, if your business is only available in a specific city then you'll only want users in the city seeing your ad. Some businesses find users only search their keywords at specific times of the day. An ice cream shop probably doesn't do much business between 3am-10am Monday through Friday. Restrict the ads from showing at these times to ensure the budget is being allocated properly.
Reach Out to Users Who Have Visited
You've probably visited a website, and a few hours or days later noticed ads for the website, or in some cases the exact item you looked at. This is considered retargeting and how it works is by remembering users who have visited a page. Retargeting, or remarketing, is one of the best ways to get a potential users back to the site to finalize the purchase. Users may browse multiple pages reviewing a product and never make a purchase. Here's the opportunity for a business to try and get the user to convert one last time.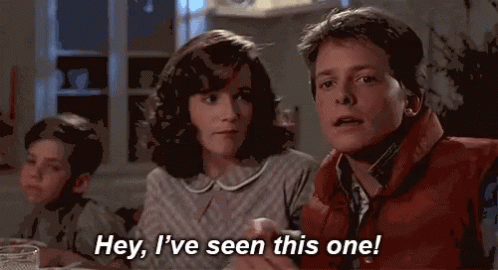 Create Brand Recognition
This can be a bit more of an expensive approach and may not result in immediate conversions. However, over time with the right ads, targeting the right keywords your business can be seen as one of the most common brands in the industry. Every time a user runs a query on a term associated with your industry your ad will pop up. Although they may not be clicking on the ad each time, they are seeing your name and soon they will begin correlate the term with your name. This can be done for multiple terms or all in on one term to really get users to notice.
Budget Friendly
No business is created equal and that goes for a marketing budget as well. A great thing about pay per click is you can dip your toes in with a small budget and scale up from there, or vice versa. Only want to spend $5 a day on a specific keyword? You can set the AdWords campaign to do so. Of course the more you spend the more users you can reach. This can also be a great way to show the owners, managers, or board members how successful a proper PPC campaign can be.
Easy Way to Test New Pages, Products, or Services
Have a new product that's about to go live and would like to get some consumer feedback on it? Send some paid traffic to a certain page and see how users interact on the page. This can help a business determine if they want to go through with a new change. Rather than putting all your eggs into one basket and seeing how it performs, run some tests and review the data.
Tracking is Easy
Google has made it easy to review how a pay per click is performing. They understand you're spending money on advertising and it's important you're getting a good return on your investment. Within Google AdWords advertisers can track the number of times users clicked on an ad, which ads converted, what type of device a users used, how much a business spent on a click, and much much more. Paired with Google Analytics marketers can simply grab metrics and data ranging from years ago to real time. With any marketing campaign it's vital to be able to crunch the data and learn from the information. All is available with a pay per click campaign.
Share & Rate This Post